2018 Nissan Frontier is Here in Morrow, GA
Nissan has been building vehicles for the working class for decades, and we know how important it is to own a vehicle that is just a durable and hard working as you are. We have been manufacturing the Frontier since 2005, and the innovation has only gotten better since then. The 2018 Nissan Frontier is here, and it is a truck that can handle any on-or-off-road adventures, is built out of durable materials, and has a comfortable and spacious interior. People asked if we were ever going to manufacture a newer model of the Nissan Frontier, and we delivered. If you'd like to take the 2018 Nissan Frontier for a test drive, feel free to give our sales team at Nissan South a call at 770-968-1360, and they will be sure to schedule a date that you can come on down to the dealership and take it for a spin.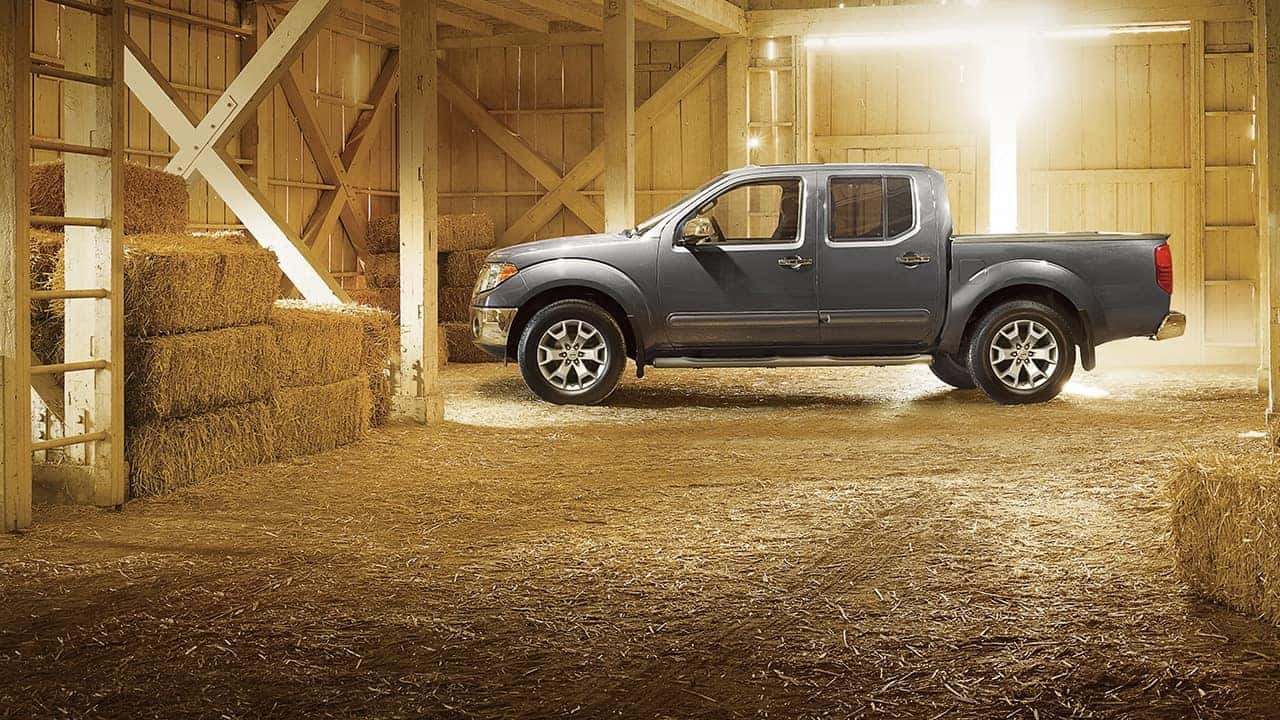 Durability At Its Finest
The exterior of the 2018 Nissan Frontier is constructed out of super-high-tensile-strength steel and there is available chrome on the rear bumper and front grille to protect you on any terrain. This truck isn't just made out of sturdy materials. It also comes with some new innovative features that are going to make hauling any load a breeze. The bed of the Nissan Frontier comes with an available Utili-track cargo-carrying system, which has channels on the bed floor and in the walls and header. This feature allows you to slide the four aluminum-alloy cleats anywhere along the Utili-track system, position the cargo, and rest easy knowing that your cargo is secure. The rear windows are also equipped with rear privacy glass, which allows the back seat passengers to stay cool.
The Frontier Can Handle Whatever You Throw At It
The 2018 Nissan Frontier is ready to handle anything you can throw at it. The available V6 engine dishes out up to 261 hp and has an incredible 281 lb-ft of torque. The power under the hood of the 2018 Nissan Frontier allows it to withstand up to 6,710 lbs of towing capacity, and that means that all you have to do is hook up your trailer and drive. The new Frontier also has additional features that will make any up hill climb a day in the park, such as Active Brake Limited Slip (ABLS), Hill Start Assist & Hill Descent Control, Electronic Locking Rear Differential, and Bilstein Off-road Performance Shocks.
Safety First
Don't let the 2018 Nissan Frontier's rugged exterior fool you. This truck is just as safe as it is capable. The new Frontier comes standard with the Nissan Advanced Air Bag System with seat belt and occupant-classification sensors, which means that the inflation rate of these dual-stage air bags adjusts depending on the intensity of the crash and whether or not the seatbelt is engaged. The 2018 Frontier also has available Driver and Front-passenger Seat-mounted Side-impact Air Bags built into the front seats. These air bags offer protection in the case of a collision from the side, and they move with the passenger as they adjust their seating position. Finally, the new Frontier also comes with Roof-mounted Curtain Side-Impact Supplemental Air Bags with rollover sensors. These additional air bags help protect both rows of outboard passengers. We know that some of the adventures you go on in your 2018 Nissan Frontier may result in a collision, and we wanted to ensure that each and every passenger would remain safe by equipping the interior with as many air bags as possible.
The 2018 Nissan Frontier is a great truck for those looking to tow their jet ski to the beach or for those looking to do a little off road driving. It is also a great vehicle for those just looking for a rugged truck to get from point A to point B. Nissan is very excited to release this new model of the Frontier, and if you've got any further questions about the specs, please feel free to come on down the Nissan South Morrow Dealership. We are easily located at 6889 Jonesboro Road, Morrow, Georgia 30260 right off of I-75. We look forward to seeing you soon!