Check Out the New 2018 Nissan Sentra in Morrow from Nissan South
Are you in the market for a new car, truck, or SUV? Do you live in Morrow, Georgia or in the surrounding area? Then be sure to come by Nissan South in Morrow today and check out our diverse inventory of new and used vehicles. We have the latest models of all your favorite Nissan models including the Titan, Rogue, and many more. One car you should take for a test drive is the new 2018 Nissan Sentra in Morrow. The Sentra has been designed to have the perfect blend of power and efficiency, and has also been filled with different kinds of technology.
Top of the Line Performance
Under the hood of the all-new Sentra, you will find a 1.8 V4 engine, which gives the car great fuel economy. If you want to put a little more pep in your step, then you should ask about the Sentra SR Turbo, which features a 1.6 liter DIG turbocharged engine. The Sentra can also have a Xtronis CVT transmission installed in your new car. This transmission will smoothly shift through gears as well as help boost your cars fuel efficiency. The 2018 Sentra also features three different drive modes: ECO, Normal, and Sport. So come by Nissan South in Morrow today and take the new Nissan Sentra for a test drive to see if it is the right car for you!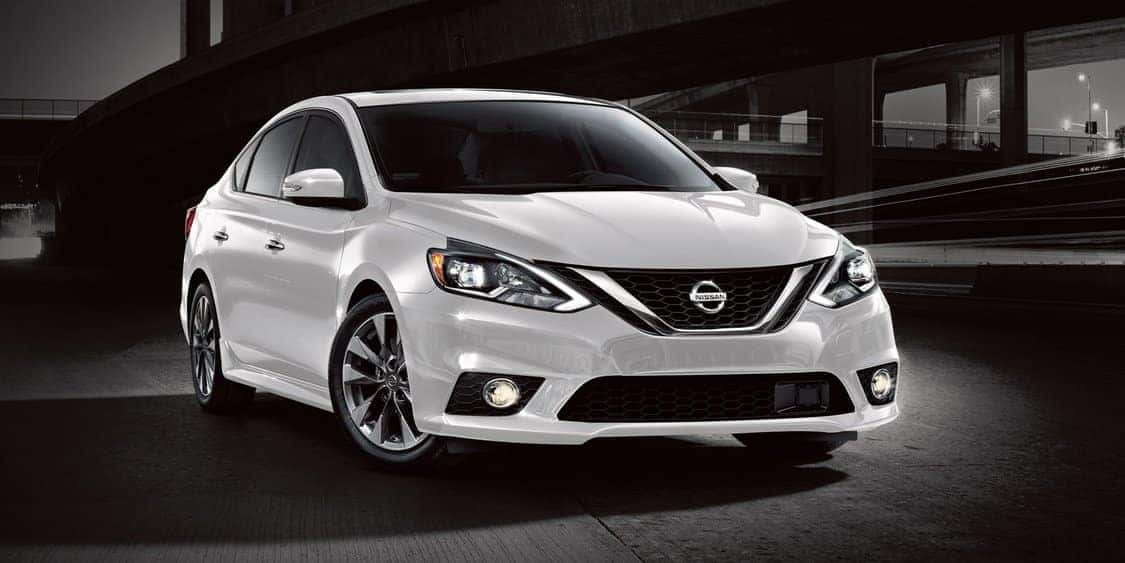 Interior Loaded with Tech
The interior of the all-new Nissan Sentra has been designed with tons of different technology to help keep you entertained, connected, and safe while on the road. The all-new Sentra comes with Bluetooth so that you can connect your smart phone to your car to listen to your favorite playlist while on the go. The Sentra also features Hands-free Text Messaging, which allows you to respond to your texts without even looking at your phone. This feature works by having your phone connected to the car and when you get a text, your text is read aloud through the speakers and you can respond through voice recognition technology. In order to find the best route to your destination, be sure to check out the available Nissan Navigation System which is powered by Google. The all-new 2018 Sentra can also be given tons of safety technology like automatic emergency braking, available blind spot warning, and available rear cross traffic alert. All of this technology and much more has been put in the all new Sentra to help you out while you are on the road.
Come Check Out the New 2018 Nissan Sentra in Morrow Today!
The new 2018 Nissan Sentra in Morrow would be an excellent new car for you because of its top of the line performance and plethora of technology on the inside. Once you buy your new car, truck, or SUV from us, be sure to bring it back to our service department at Nissan South in Morrow today and we will help you out with any routine maintenance or repairs your vehicle might need. All of our technicians are highly skilled and experienced, so you can trust the work done in our service department. So come by Nissan South today and a member of our staff will help you with all of your automotive needs!