Rent a New Nissan for Spring Vacation with Nissan South in Morrow
In the brink of springtime, some of us have a spectacular vacation already booked and others are ready to jump on the next plane out of town. The world offers so many remarkable travel destinations, but some of us just want a cool city to run off to with our friends or family and reminisce in its unique metropolitan character. If you are one of those people, Atlanta, Georgia is the spring vacation you were searching for. With tons of must-see attractions and local hotspots, this peachy city is full of adventure and awaiting your arrival. If you're wondering how you can take a trip to Atlanta without breaking the bank, rest assured because we have the answer for you!
Perks of Renting a Nissan on Vacation
Nissan South in Morrow, located only a 15-minute drive from the ATL Airport, offers a service that can make your trip just as memorable but keep it affordable. With our Nissan Rental Program, you can rent a quality new Nissan for the duration of your trip and get around the city with ease.
Renting a Nissan for your spring vacation certainly has its perks! It's an extremely convenient, comfortable and affordable way to travel around a new place. Even with gas money and car insurance factored into your spending, purchasing a rental car is a cheap alternative to other methods of transportation. Aside from impressive cost savings, a rental car allows travelers to explore popular landmarks and local treasures, found in and around this lively metropolis.
Explore Atlanta in a Quality New Nissan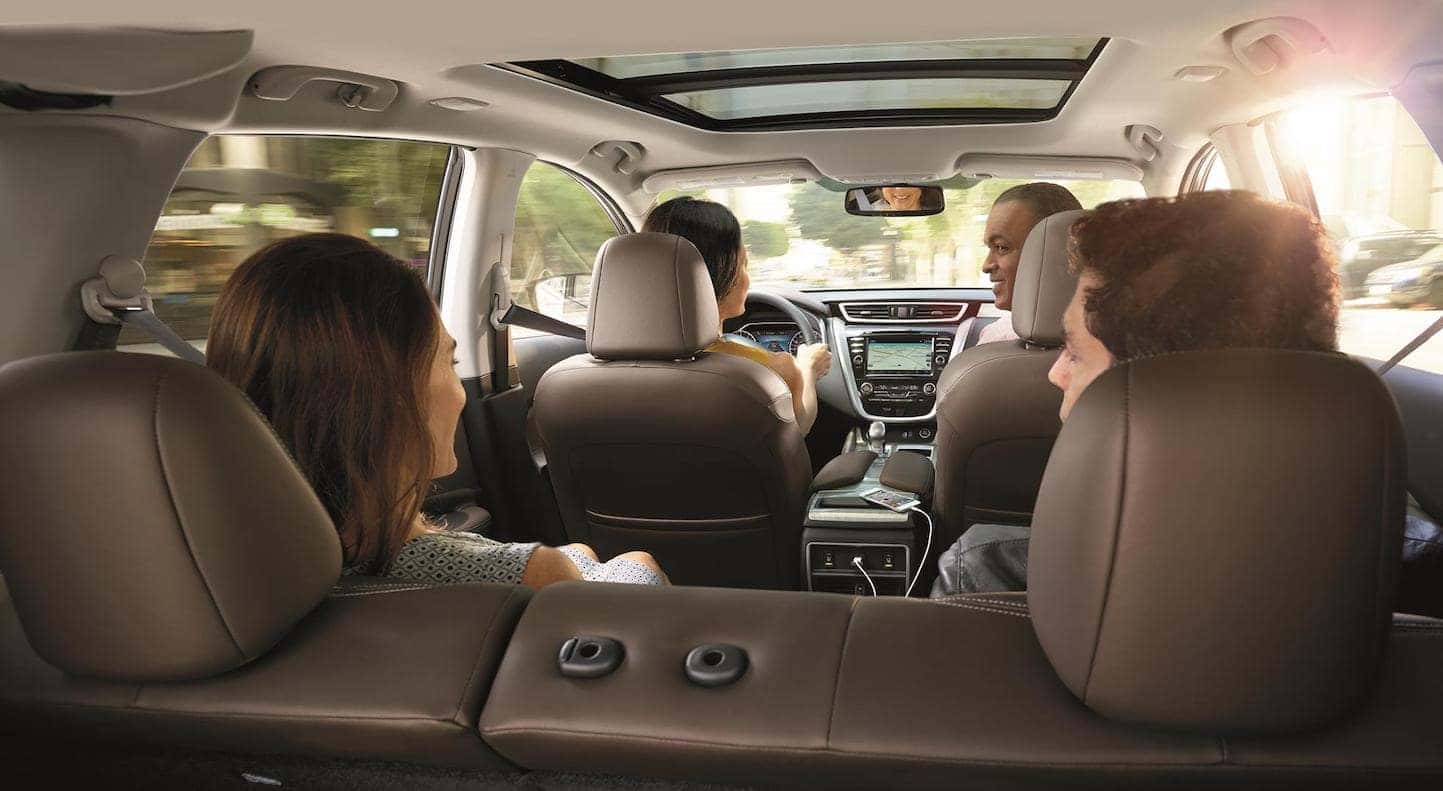 Before we send you off to book your Nissan rental car with us, we have to fill you in on all that's available to travelers and locals, alike in the city of Atlanta.
Downtown Atlanta is home to vibrant art venues, music concerts and convention and shopping centers, making this metro region great for business conferences and leisure activities, alike. If you're looking for enjoyable attractions for both kids and adults, the extraordinary Georgia Aquarium and Zoo Atlanta are only minutes from downtown Atlanta.
Near this happening region awaits an adventure at Atlanta's favorite theme park, Stone Mountain Park. The astonishing Stone Mountain stands tall at the park's gateway, with historical etchings on the rock's side. The park offers numerous attractions for everyone in your rental car, including adventure courses, 4-D entertainment shows, high-speed Swiss cable cars and more!
Midtown Atlanta and Buckhead surround the downtown district and line the streets with a variety of delicious cuisine. The metropolitan Midtown offers an escape to nature with its scenic Piedmont Park and Atlanta Botanical Gardens. Art and history enthusiasts will love to take the rental car to Buckhead, which is populated with art galleries and museums full of culture.
A Nissan Rental car, truck or SUV will easily transport you from place to place, so don't worry about not hitting all the stops on your itinerary!
Rent a Car, Truck, or SUV from Nissan South in Morrow, GA
To top it all off, our amazing lineup of new Nissan rentals will provide you options you can trust. A quality Nissan rental car will give you the comfort in safe and reliable transportation, along with the exquisite feel of driving a new car.
It's time to start planning your spring vacation to Atlanta and map out where you'll go. Trust a rental car to allow you the flexibility and freedom to venture anywhere throughout the city and help you check those boxes off your list. Contact us at Nissan South in Morrow today and secure a Nissan rental car to take you on the trip of a lifetime!